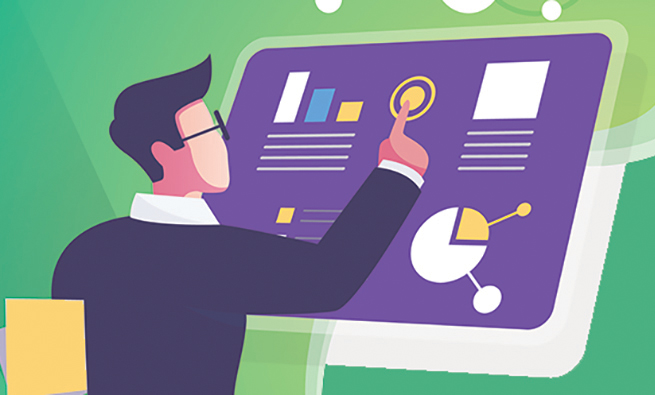 Microsoft PowerPoint has been utilized for years to create powerful presentation slides. This software application is so easy to use and it provides many comfortable features to users. So the users simply design and create the presentation without bothering what presentation file format was used to save their presentation. They simply double-click on the file and the PowerPoint intelligently recognizes the file format and opens it by establishing the necessary environment. Here, let's take a look at some of the well-known PowerPoint file formats.
Commonly used PowerPoint presentations
When a user saves his PowerPoint presentation, he gives it a name, and PowerPoint saves it with the file extension .pptx. So the file name can be Presentation.pptx.
The PowerPoint saves a file with .pptm extension when the presentation contains one or more macros. Therefore the Macro-enabled files can be saved with .pptx extension forcefully.
PowerPoint 97-2003 cannot open and process .pptx or .pptm files. So if you want to share your presentation with someone who is using an older version of PowerPoint, you can save the presentation with .ppt extension.
Picture presentations of PowerPoint
When we save the presentation slides as picture presentations it means that we protect our content. The presentation will look like a simple or ordinary presentation, but it doesn't include content like text, headings, hyperlinks, etc. It just shows the snapshots of our presentation slides. So a protective layer is applied to our work. If someone wants to copy your content, he can see each of the images and re-type the text, but He cannot capture any of the PowerPoint content straight away.
PowerPoint Shows
If you want to share your PowerPoint presentation to a single or group of persons, and you don't like them to change the content of slides, then you should save your presentation as a PowerPoint Show file. The other people can display your slides, but they will not be able to change any part of your presentation.
There are three types of PowerPoint Shows:
Save an ordinary presentation as a .ppsx file.
If your presentation includes macros then save it as a .ppsm file.
Create a .pps PowerPoint Show file, if you're sending your slide show to somebody who is using PowerPoint 97-2003.
PowerPoint Templates
If you want to re-use your previously created impressive slideshow, by using the same colors and fonts, but you want to update your content by making minor changes in the outdated text, then save your previously created presentation as a template, and use it over and over. To create a template file, save your work as a .potx file for use in PowerPoint 2007 and newer, as a .potm file for a macro-enabled presentation, and as a .pot file for use on PowerPoint 97 to 2003.
Conclusion
In this article, you have learned about the commonly used presentation or PowerPoint file formats. It is not necessary to keep the knowledge in your mind about all of the PowerPoint file extensions and options that are available. But if you need to create your presentation by utilizing various options, you can get help from here. Hence, bookmark this blog page as a reference.